---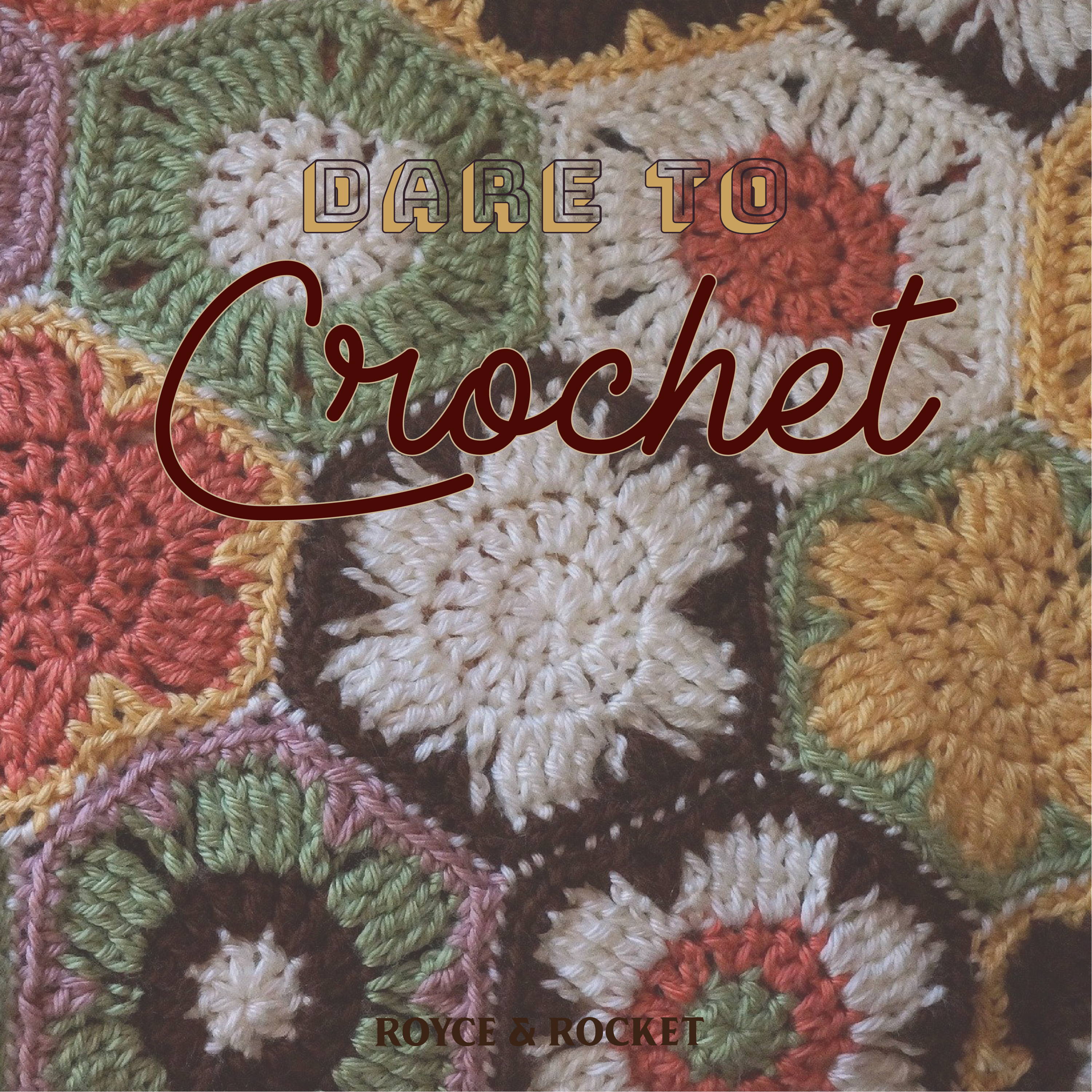 Heat up a cup of tea, put on your favorite playlist, and get creative with crocheting!
---
Unlike knitting, crochet uses only one needle and is far easier to learn. Doilies and figurines abound in the crochet community, but honestly you can crochet almost anything—clothing, rugs, plush dolls, tote bags… amorphous yarn balls.
But first, the basics. To get started, you need only two materials: a crochet hook and some yarn.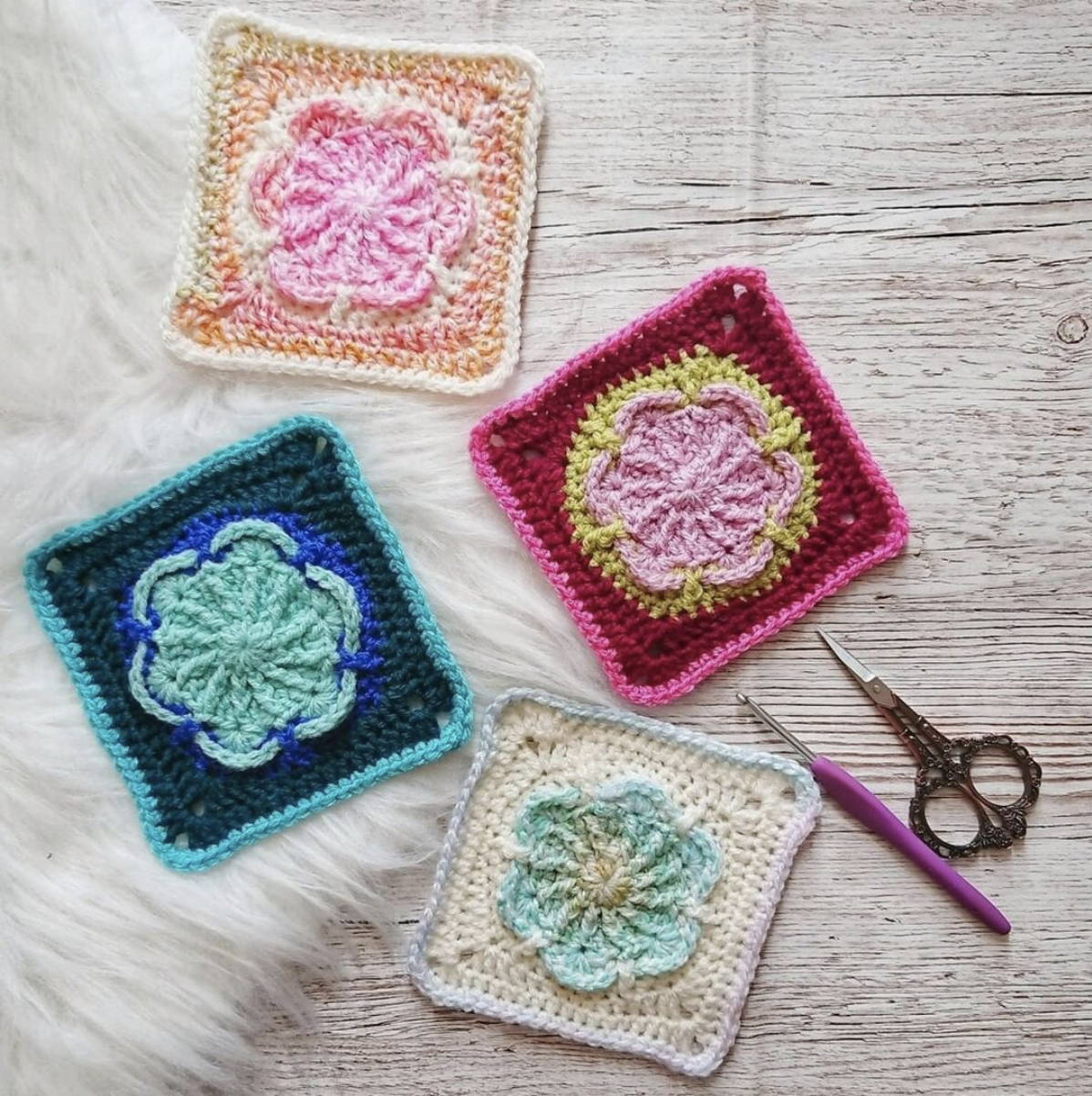 ---
There are 3 common types of yarn: acrylic, wool, and cotton. For beginners, we recommend acrylic. Here's why: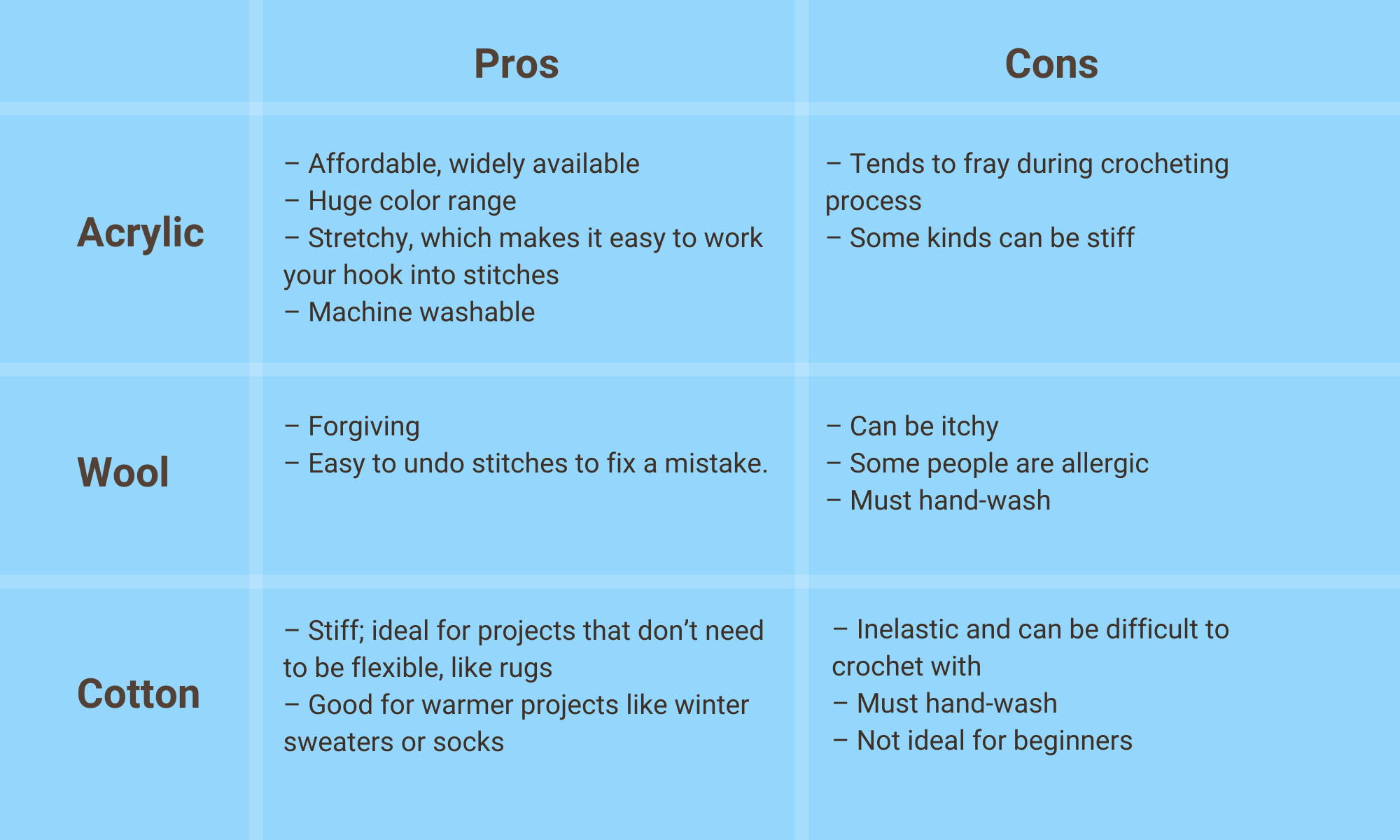 Once you've settled on a type, consider what weight of yarn you'd like to use. The weight of your yarn depends on what you're crocheting; the scale starts at 0 (the lightest) and goes up to 8 (the heaviest). Doilies and coasters use lighter-weight yarn while heavy sweaters require something bulkier. All yarns are labeled with their weight and the recommended hook size. For the project below, you'll need #4 Medium weight acrylic or wool yarn.
Material: Crochet hooks come in a variety of materials, though aluminum ones are the easiest to work with. They have a smooth surface, so they slip in and out of stitches without getting stuck.
Hook size: Bigger crochet hooks result in looser, more visible stitches, which makes it easier for beginners to figure out where to insert the hook while crocheting.
Your First Crochet Project
Washcloths are excellent first projects because you only need to know the foundational stitches. They're multipurpose, too: use one as a trivet, a doll blanket, or, if you feel especially uninspired, as an actual washcloth. Let's get started.
Step 1: Grab your yarn & crochet hook
We recommend using an aluminum, inline, 5-5.5mm crochet hook on #4 Medium acrylic yarn. Here are some links to the products you'll need:
Step 2: Master the foundational stitches
The slip knot

. All crochet projects begin with the simple slip knot.
Chaining

.

Chains are the V-shaped knots that you may recognize in your crocheted sock or towel.
Single crochet

. The single crochet is the easiest stitch, although it does require the most yarn because of how narrow and tight it is. (If you want to use less yarn, challenge yourself and experiment with

half-double crochet

or

double crochet

stitches!)
Step 3: Make your washcloth
Now that you know the stitches, all you need is this YouTube tutorial–good luck!
---
Count your stitches, either out loud or in your head. You can miss a stitch if you're not paying careful attention, especially while you're still learning. If you keep track, you'll make fewer mistakes!
Re-roll your yarn after a crocheting session. Do your future self a favor—knots in yarn is a crocheter's nightmare!
Check the recommended yarn weight and hook size before starting a project. Remember, yarn weights typically correspond with a specific hook size.
Don't switch yarn and hook size in the middle of a project. Unless a pattern specifically calls for it, almost every project is designed for a specific yarn and hook weight. Switching either one in the middle of a project will change the texture, quality, and size of your project, as well as the amount of yarn needed to complete it.
There are two kinds of crochet hooks, differentiated by their heads: inline and tapered. We recommend using inline crochet hooks as a beginner, but even for seasoned crocheters, the right hook all depends on what you prefer and what's easiest for you to work with. If you can, try both hooks to see which one best suits your project, hands, and style. For your tapered hook needs, check out the Boye 5mm hook or this affordable set of tapered hooks.
Check out this video for more tips. It gives plenty of beginners crochet hacks ranging from more technical, stitch-related tips to storage tips, like how to create your own yarn bowl (hint: you only need a bowl and a binder clip).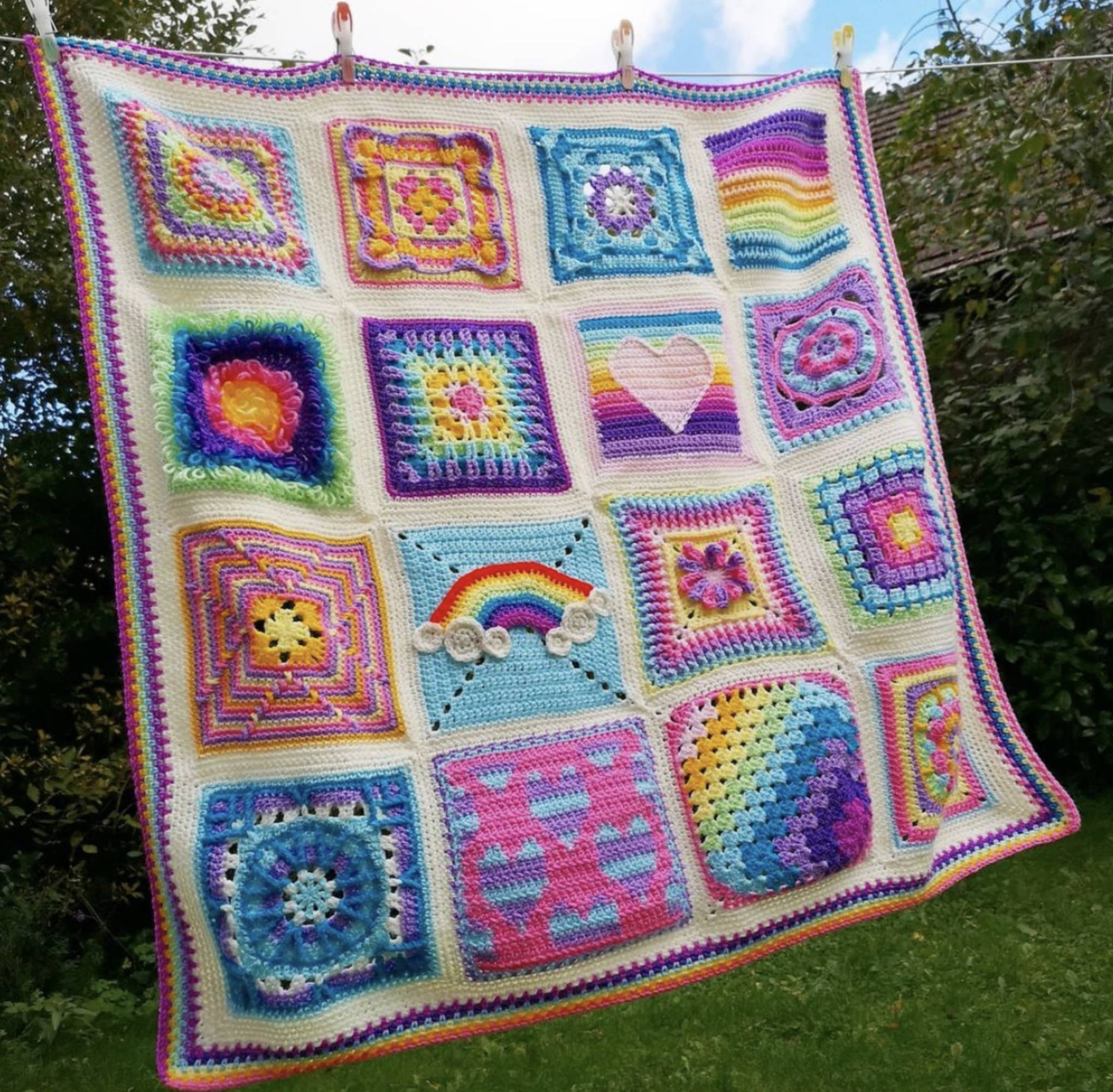 ---
Browse Pinterest, Yarnspirations, or WillowYARNS to overcome your "crocheter's block!" Or, check out the tutorials below for more complex projects.
No matter how or what you choose to crochet, this fiber art gives you the chance to make personal items that you'll cherish forever or birthday gifts for your friends and family from now on—the creative possibilities are limitless. Whether you crochet to find calm in our chaotic world, to keep your hands busy while binging another Netflix show, or just to try something new, whatever you crochet will be uniquely yours.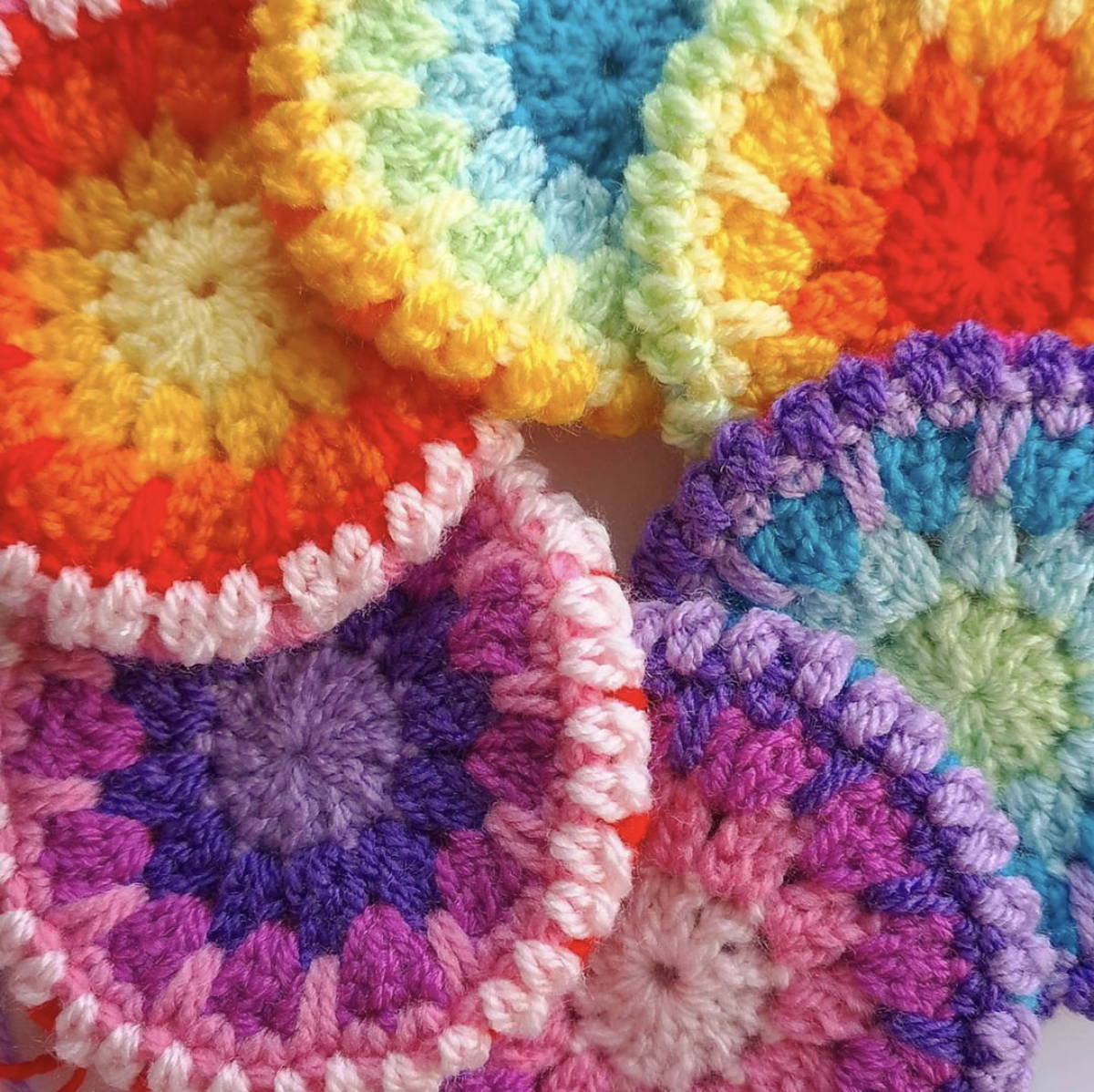 ---
Hooked on Crochet

—A Facebook group numbering 225K members. Join to access their free and paid patterns and to chat about your crochet progress.

Crochetville

—This online forum just may "enrich your life through crochet." It's your one-stop shop for everything crochet and has a major community feel. Explore their threads on topics such as "seeking patterns" or "crochet help."

Ravelry

—Founded in 2007, Ravelry is a popular social media platform and organizational tool for the fiber arts, crochet, knitting, spinning, and weaving. Not only can you interact with an artistic community that's 9 million strong, but you can also access yarn or pattern recommendations from other crocheters. Ravelry's notebook feature even helps you keep track of your projects and stash resources.

Good Knit Kisses

—This YouTube channel has a variety of tips, patterns, and videos that are perfect for beginners to learn from.

Bella Coco

—Beyond beginner crochet and how-to videos, Bella Coco's YouTube channel has great resources for both budding and seasoned crocheters.
---
Amigurumi → A portmanteau of the Japanese words for "knit/crochet" (ami) and "stuffed creature" (nuigurumi), the word amigurumi refers to crocheted animals, dolls, mythical creatures, and other pint-sized creations.
Chaining → Chains are created by grabbing your yarn with your crochet hook and slipping it through the loops of your project. As you crochet, chains look like V-shaped knots that you slip your crochet hook in and out of.
Inline hook → Inline hooks are the same height as the rest of your crochet hooks and are pointier.
Single crochet → Single crochet is the easiest stitch for beginners to learn. It uses the most yarn out of all other crochet stitches.
Slipknot → The slipknot is the beginning of any crochet project. It serves as your foundation chain and you begin chaining from this original slipknot.
Tapered hook → Tapered hooks have a rounded head and jut out from the rest of your crochet hook.
Weight → The thickness of the yarn's thread. Every yarn has a specific yarn weight, ranging from thin to bulky. Weight corresponds with a particular hook size, so be sure to check the label of your yarn for its weight before you buy it.