Shop Now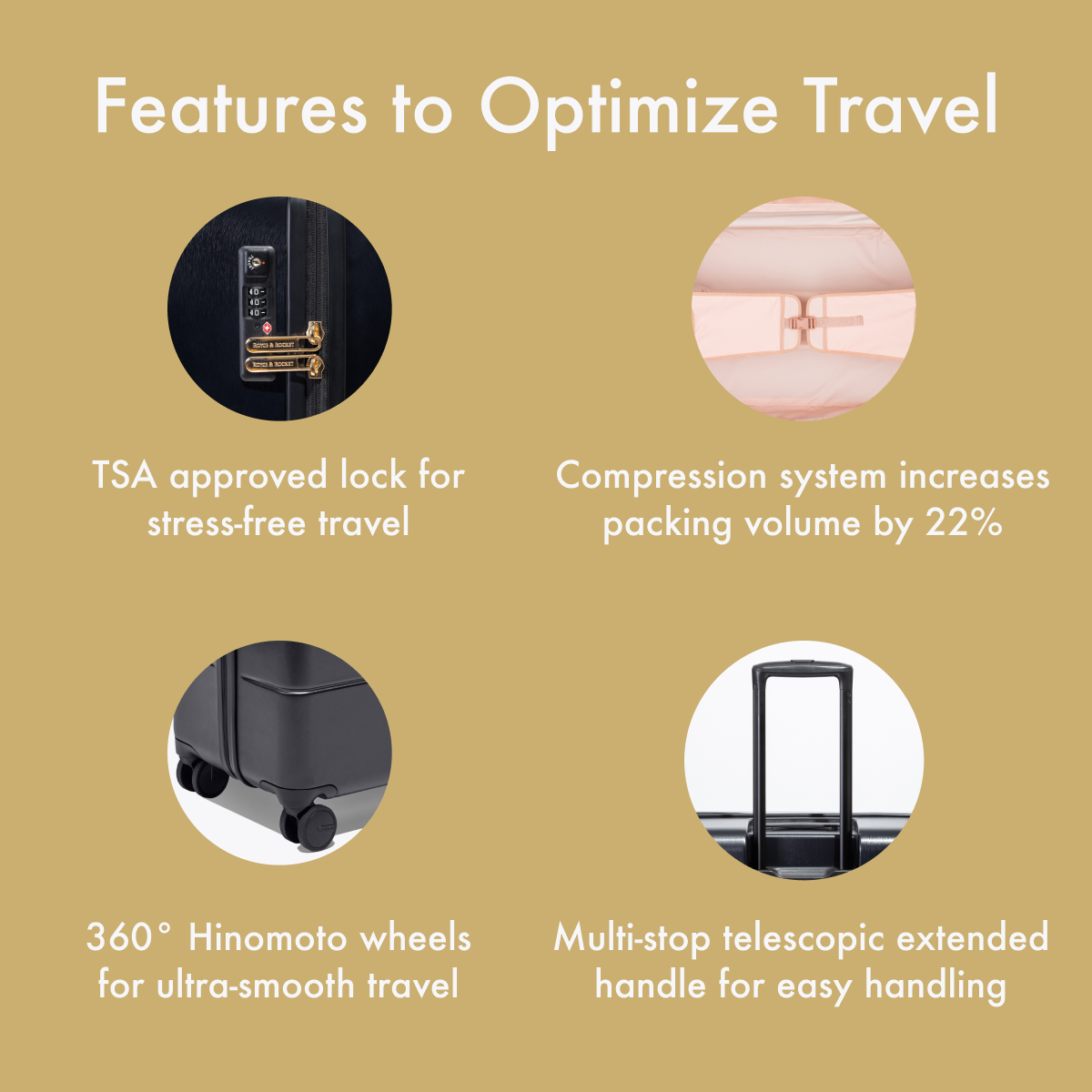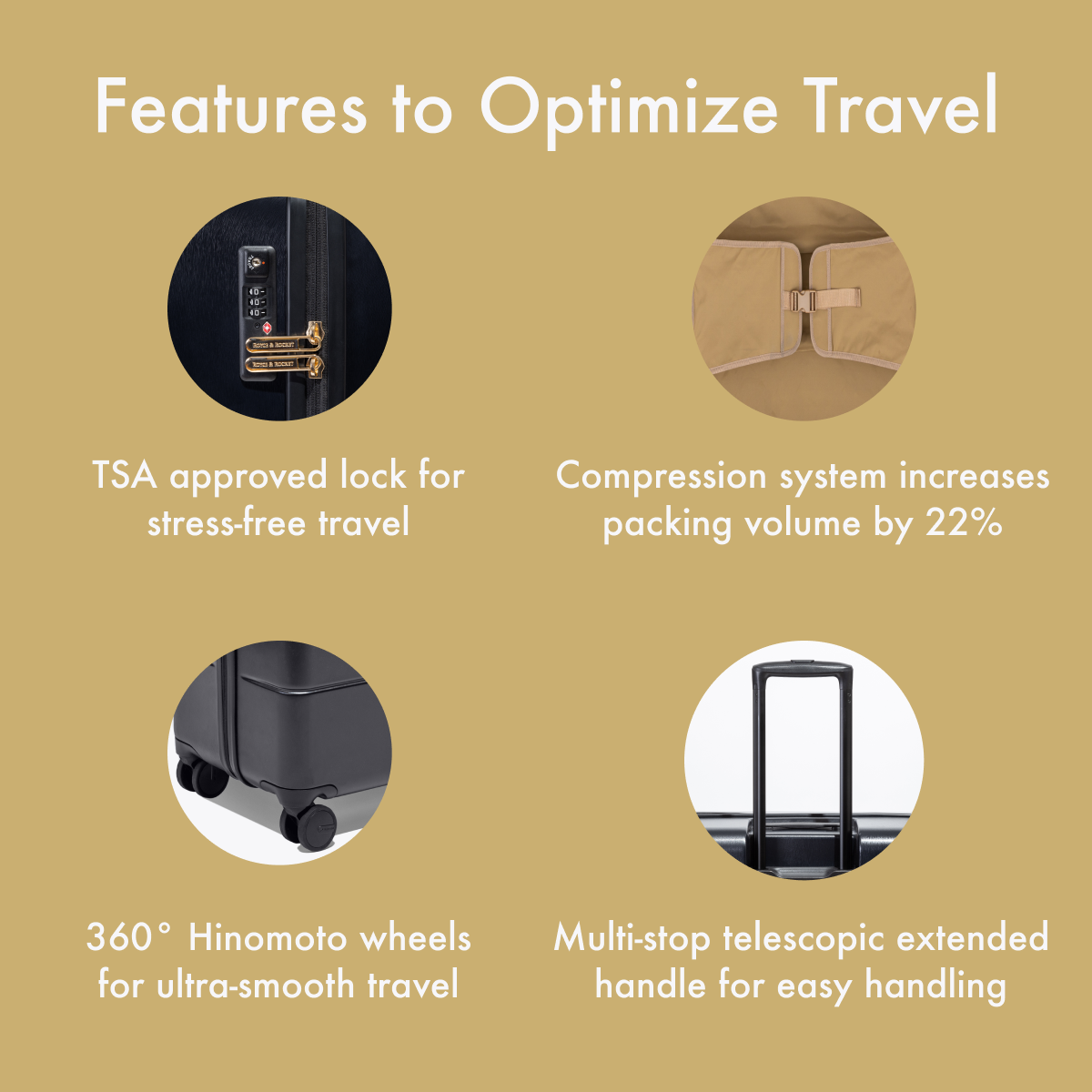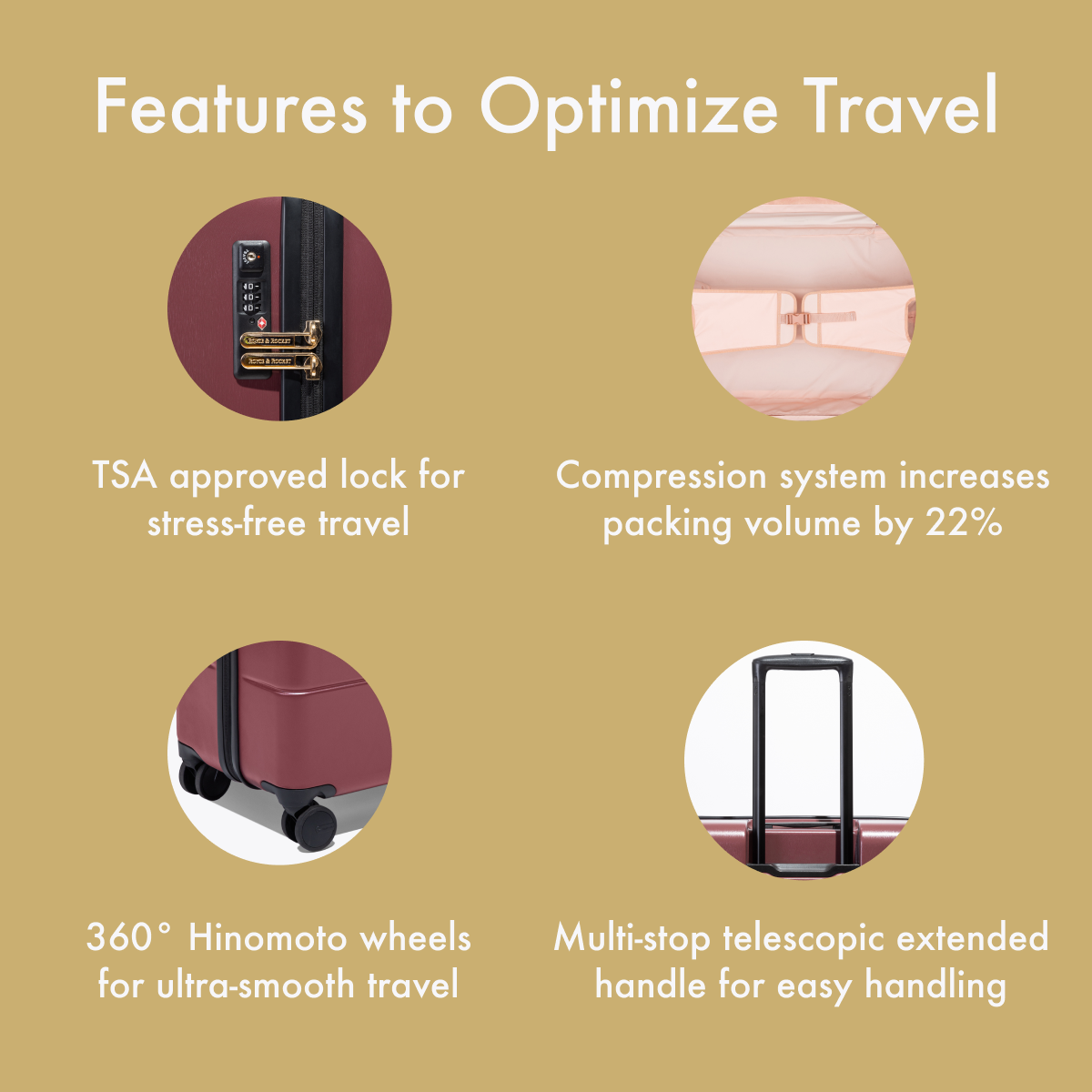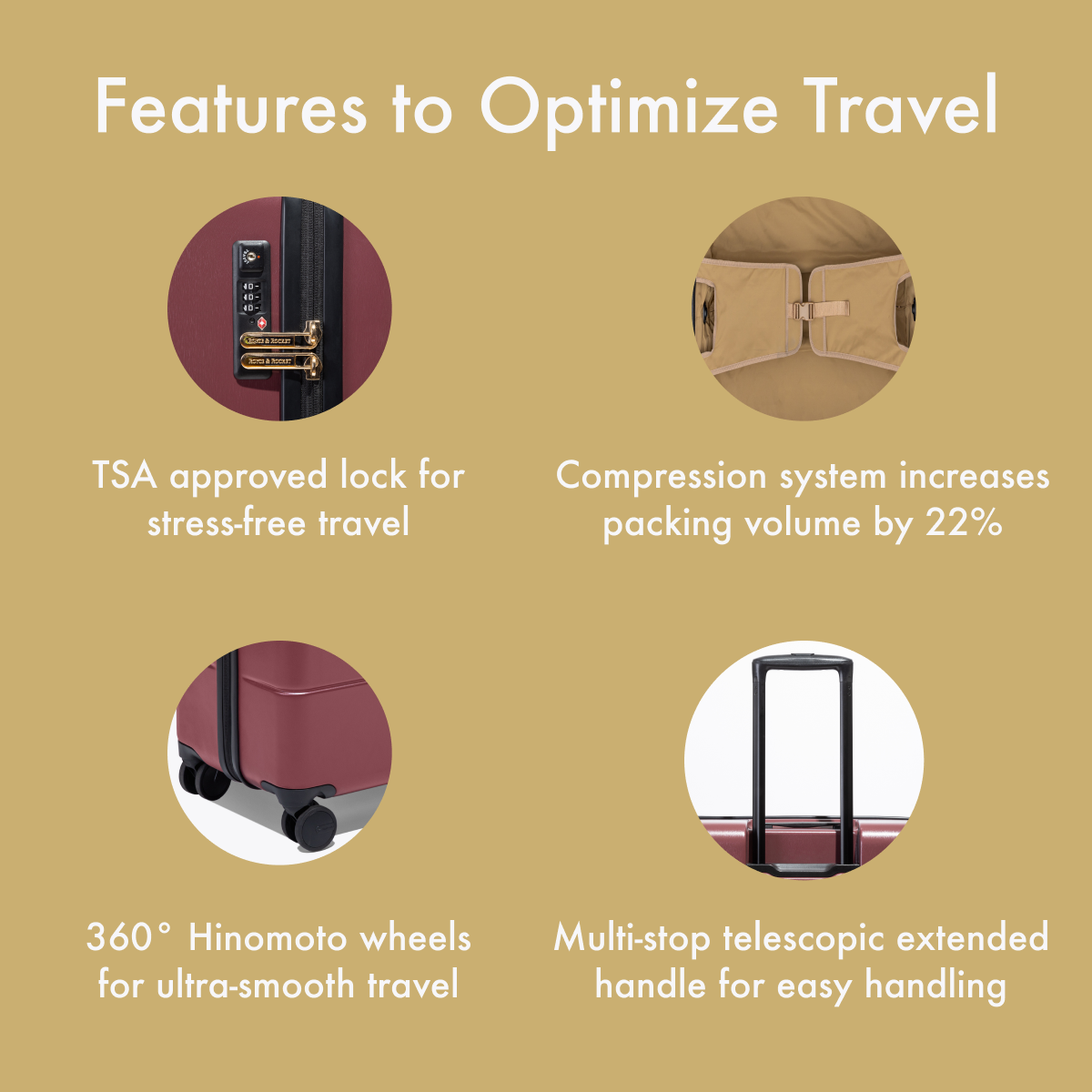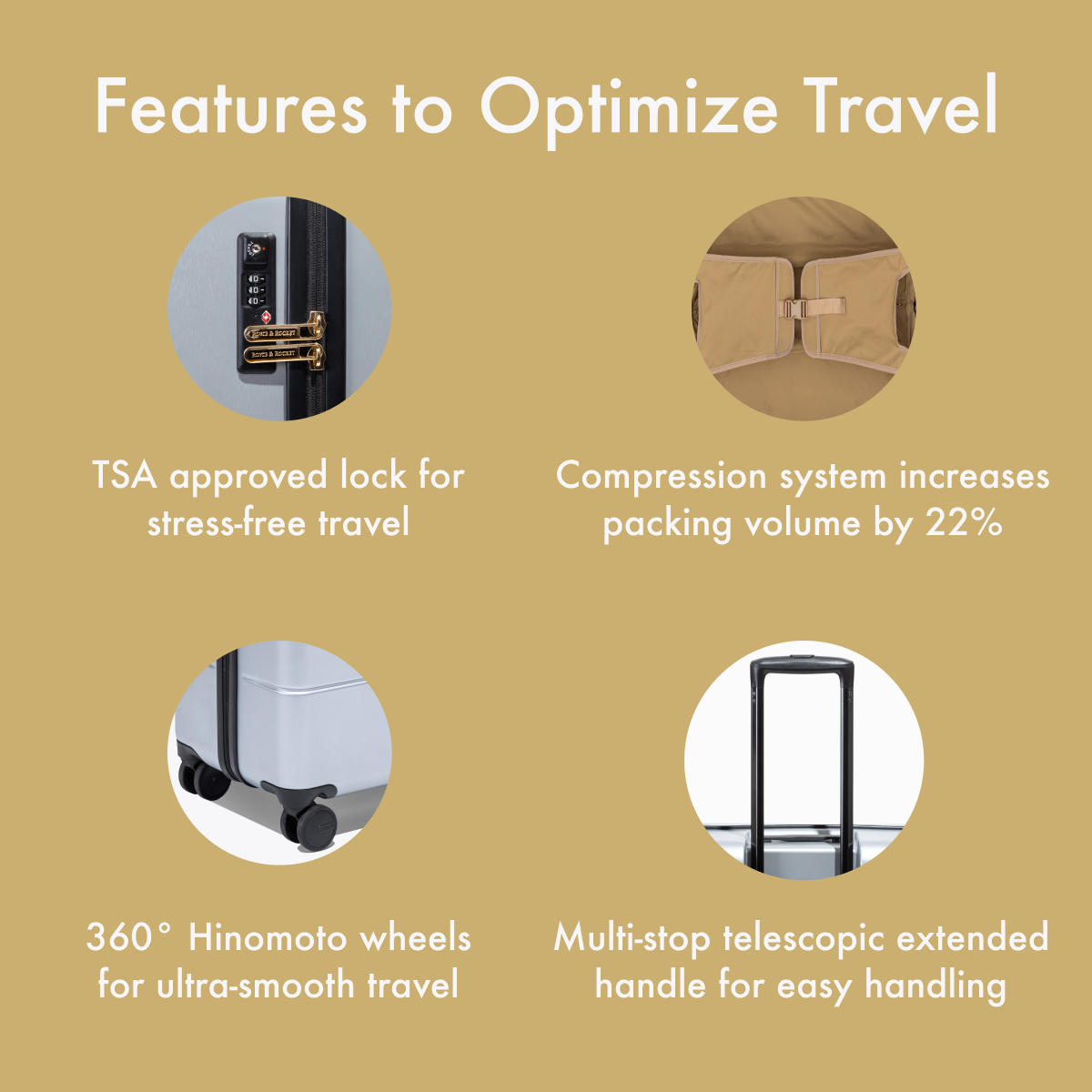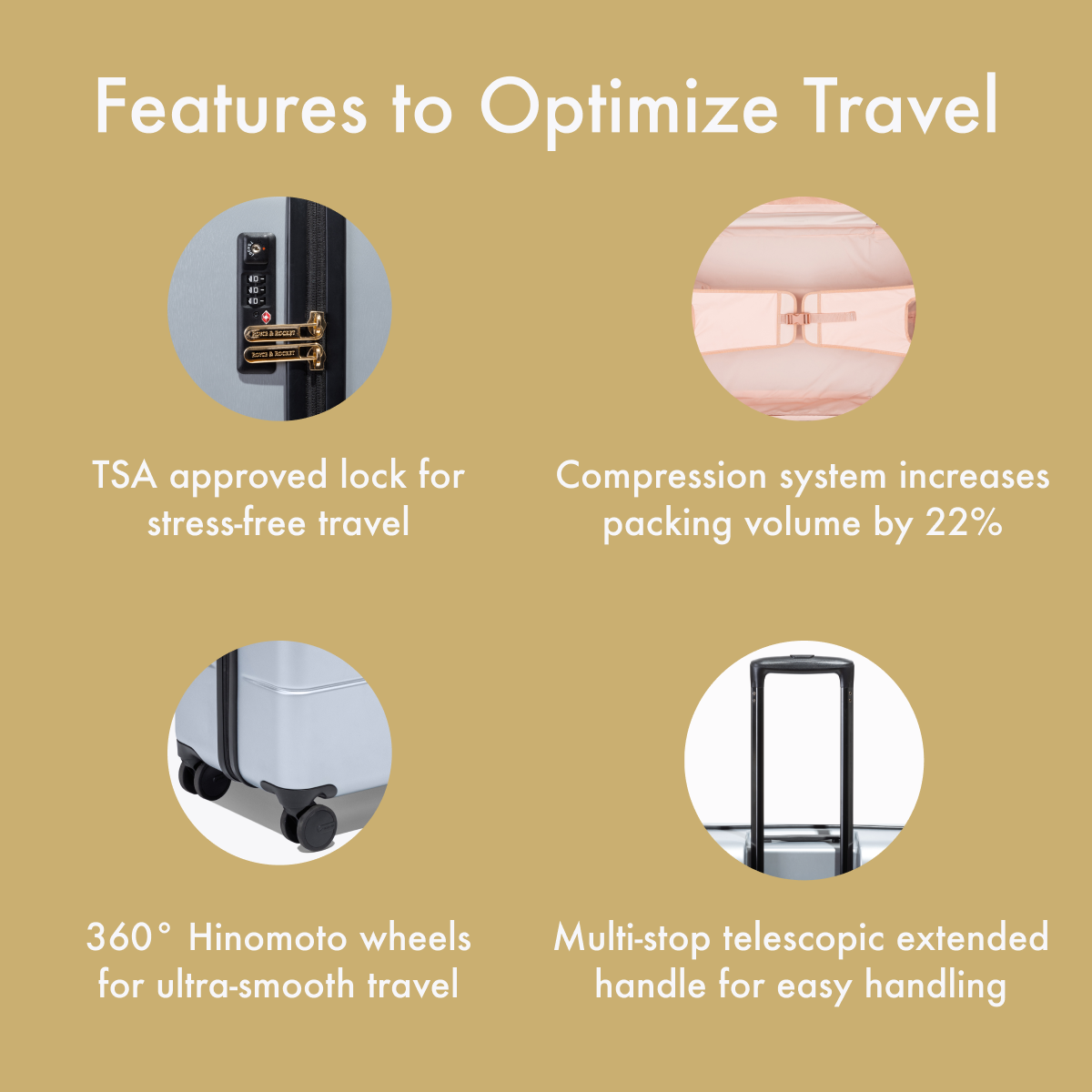 FREE GIFT WITH PURCHASE $70 value
Packing Cubes - Set of 4
Custom made to fit the Castle Shelves.
Castle Classic
$535
31-inch Check-in Roller
$595
Say goodbye to travel stress and hello to organized bliss with the Castle Classic, your ultimate companion for efficient packing and smooth handling.
Exterior Color:
Burgundy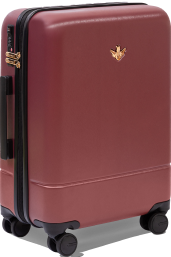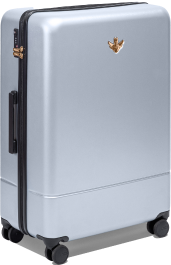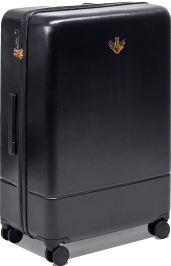 Interior Color:
Cloud Pink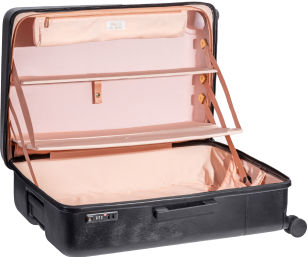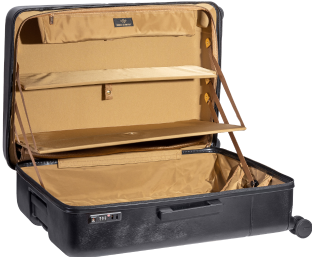 FREE GIFT WITH PURCHASE $70 value
Packing Cubes - Set of 4
Custom made to fit the Castle Shelves.
Details
Castle Classic
Durable polycarbonate hard shell
Multi-stop telescopic extended handle for easy transportation
One hidden pocket and one hanging pocket ensures maximum privacy and organization
Compression system allows you to pack more
Mesh zip and extra pockets provide further organization
TSA approved lock for stress-free travel
Castle Shelves keeps life organized on-the-go
Top of the line, ultra-smooth Hinomoto Lisof Silent Run 360° Wheels
Packing Cubes
Double lined nylon for ultimate luxury
Easy zip closures made from recycled materials
Breathable mesh for easy access
Dimensions
Castle Classic
31" x 21.5" x 11.5"
Weight: 15.5lb
Volume: 103L
Top shelf: 26" x 7.25"
Bottom shelf: 26" x 14"
Packing Cubes
Small: 5 x 7.25 x 4"
Medium:10 x 7.25 x 4"
Long: 5 x 14.5 x 4"
Large:10 x 14.5 x *4"
The New & Improved Way to Travel
Organization
Stay organized all trip long with our shelves
Save time & energy
Easily find all your clothes and necessities
Stay clean
Clean, trusted storage
Lifetime Warranty
Never buy new luggage again - guaranteed
Watch your suitcase explode by day 2
Spend too long looking for your bathing suit (hint: it's at the bottom)
Dirty shelves with a chance of bed bugs
Replace luggage every few years
Royce & Rocket Around The World
Why Everyone LovesRoyce & Rocket
Best way to travel!!!
"I never like to unpack on vacation because I don't trust the cleanliness of the drawers. The design of this suitcase is amazing. It takes only 2-3 minutes to set up when you get to the hotel and you live out of your suitcase in style. It's simple to see all of your belongings at a glance. This is a game changer!"
Diane S.
Fantastic
""Love the look of this suitcase inside and out. Very well made and sturdy, also love the compartments to help keep things organized. Another subtle awesome thing about this bag is how well the wheels move, making travel easy.""
Robert R.
Beautiful Luggage
"This is such a beautiful luggage, it's the best invention. I usually don't unpack my luggage out of fear of bugs in furniture, and with this luggage now I'm able to leave everything inside my luggage neatly. Love it."
Bella H.